Sports lovers will have a great time on the island
Camping Au Pigeonnier has a list of fantastic places forwater sports lovers on Oléron Island, catering to all skill levels.
Whether you're a couple, a family, or hanging out with friends, come and experience the thrilling water sports available on the island for an unforgettable vacation! Oléron Island is famous for its amazing waves, strong winds, and expansive sandy beaches, making it the perfect destination for a wide range of water sports. Along the Atlantic coast, you'll discover numerous spots for surfing, stand-up paddleboarding, bodyboarding, windsurfing, and kayaking, each offering unique opportunities.
Whether you're a dedicated enthusiast or simply enjoy occasional sports, you can explore the area in an energetic and exciting way. If you're into riding waves, you'll find diverse breaks on both sandy and rocky shores. Keep in mind that tides and weather conditions can change rapidly, but rest assured, everyone can have a blast and enjoy themselves worry-free. No matter the season, you can indulge in your favorite water sports all year round.
The sandy beaches in the southern part of Oléron Island are perfect for surfing and kiteboarding.
The flat terrain and consistent wind make them great spots for these activities. If you're looking for something different and relaxing, consider canoeing and kayaking, especially in the island's marshes.
It's important to note that Oléron Island has several Blue Flag beaches, which means they are clean and well-preserved. You can enjoy a variety of water sports and discover the joy of gliding in all its forms.
We have official partners who offer : joies de la glisse avec :
Island Surf School: Our official surf school partner, located at Chemin des Mottes - 17370 Grand Village, with affordable prices.
Oléron Stand Up Paddle: Our official partner for kayaking, canoeing, paddleboarding, and electric boat rentals. You can find them at La cabane "Orange," No. 2 red cycle path, Rond-point de la Chevalerie, Route du port des Salines - 17480 Le Château d'Oléron, also offering affordable prices.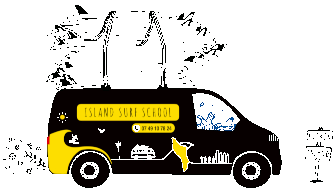 Stand Up Paddle Canoë Kayak
Electric Boat
On an island - Multiple water activities
Wind Oléron Club - Sailing school