Oléron Island, a haven for bike enthusiasts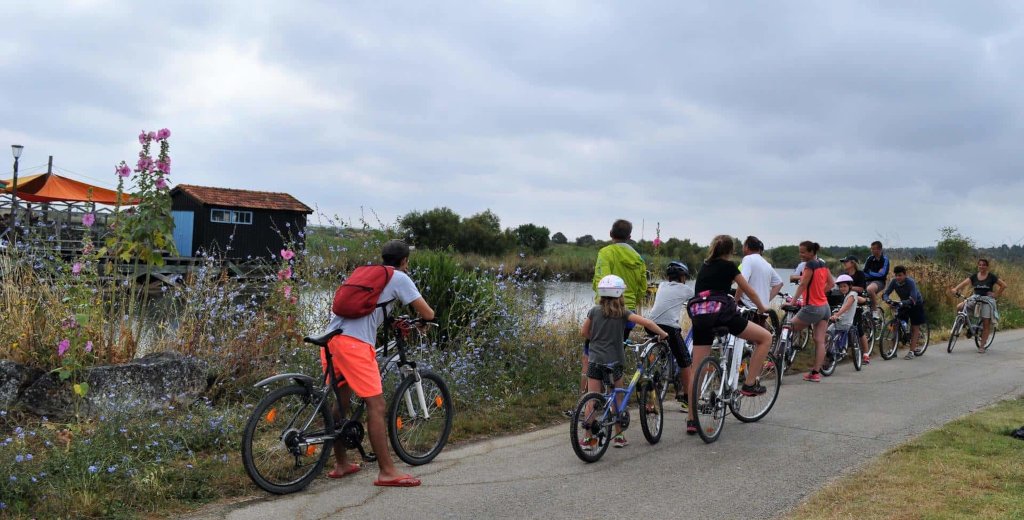 At Le Pigeonnier Campsite, we offer bike rentals for our customers to explore the beautiful surroundings of Oléron Island. If you have a love for nature and enjoy taking your time to soak in the scenery, biking is the perfect activity to discover Oléron !
With 160 km of cycling trails, Oléron Island offers an abundance of routes for exploration. Each year, new trails are added, allowing you to traverse marshlands, forests, and coastal areas. These cycling paths provide the opportunity to appreciate the diverse landscapes at your own pace.
Whether you're embarking on a short or long ride, you can enjoy the experience with friends, family, or your significant other.
The towns in the region have made a strong commitment to cycling tourism. You'll find clearly marked cycling paths at the entrances of each town.
Moreover, to assist you and make your biking experience more enjoyable, the cycling network is equipped with informative signs and directional markers. This makes it easier for children to navigate and gives them a sense of independence.
With our bikes and personalized pricing, you can easily reach Chassiron Lighthouse from Saint-Denis d'Oléron without having to walk a step. You can also ride through the serene and tranquil Saumonards Forest in Boyardville, immersing yourself in a calm and relaxing environment.
Finally, you have the opportunity to explore the marshes in the southern part of the island, near Château d'Oléron. There are plenty of picnic areas available to make your family expeditions even more convenient.
Enjoy the gentle terrain, perfect for the whole family to explore on the cycling routes. Make use of our recommended itineraries to make your outings more convenient.
Oléron Island and the Marennes offer an extensive cycling network that's accessible to everyone. With ongoing expansions, the network continues to grow each year, providing new landscapes to discover on every vacation.
Rent our bikes by the hour or by the week for your convenience.