Camping at Château d'Oléron
All our Mobile Homes are air-conditioned. Choose the temperature that suits you !
Chalet and Mobile Home rentals at Château d'Oléron
During the summer season, arrival days are on Sundays, Mondays, and Wednesdays, depending on the models.
Au Pigeonnier is the 4 star family campsite located at Château d'Oléron. The commune is located on the south-east coast of theOléron Island, the department of Charente-Maritime.
Stay in one of our 53 mobile homes and chalets.
The smallest ones have a surface area of 18 m², while the most spacious ones are 68 m². They are spread over more than 1.5 hectares. Our vacation rentals are all very well-equipped.
The mobile homes and chalets have, one, two, or three bedrooms. Your vacation accommodation is with or without a wooden terrace, which can be covered or semi-covered. Discover all our models based on your needs: with air conditioning, dishwasher, toaster, oven, covered or enclosed lounge area. We offer rentals for your vacation on Oléron that are suitable for small or large families, based on your preferences, tastes, and lifestyle.
All our rentals are classified according to increasing capacity (from 2 to 8 people).
Campsite in Château d'Oléron
Camping at Château d'Oléron
Camping at Château d'Oléron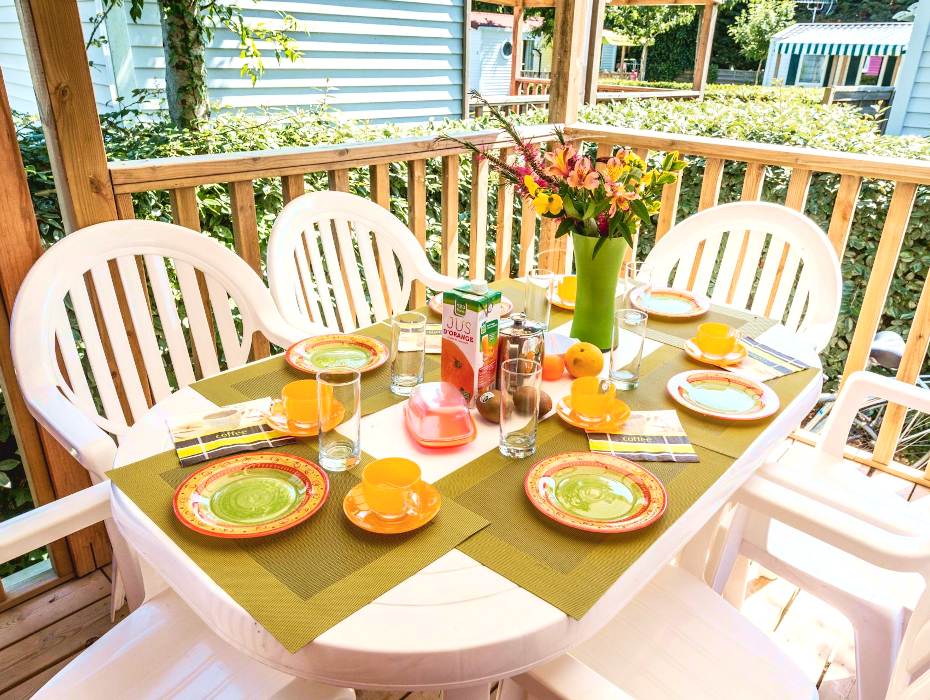 Camping at Château d'Oléron
Camping at Château d'Oléron
Stay connected with your online friends.
Free WiFi access is available throughout the campsite.
Equipment rental service for the campsite.
Camping at Château d'Oléron